Why Babydolls Are A Beautiful Lingerie Style
Babydolls are a luxurious and elegant style of lingerie that can instantly boost the confidence of any woman. A babydoll is a gorgeous style of nightwear available in a wide range of colours, fabrics and patterns.
Why is it called a 'babydoll', I hear you ask? Well, way back when, a film was released called Baby Doll in which the lead character wore a very sheer and floaty nightdress - so flimsy in fact that the film was almost banned!
Women though loved it (and probably their husbands too), so the high-street saw a flood of lookalikes that quickly got coined 'baby dolls'.
Babydolls are perfect for making you feel desired and sexy on those special occasions where you simply want to boost your self confidence and feel amazing as amazing as you look. The loose, floaty style hides all manner of sins so if you have some lumps and bumps you'd rather not show - perhaps you've just had a child and don't have your pre-baby body back yet - then babydolls are perfect for you.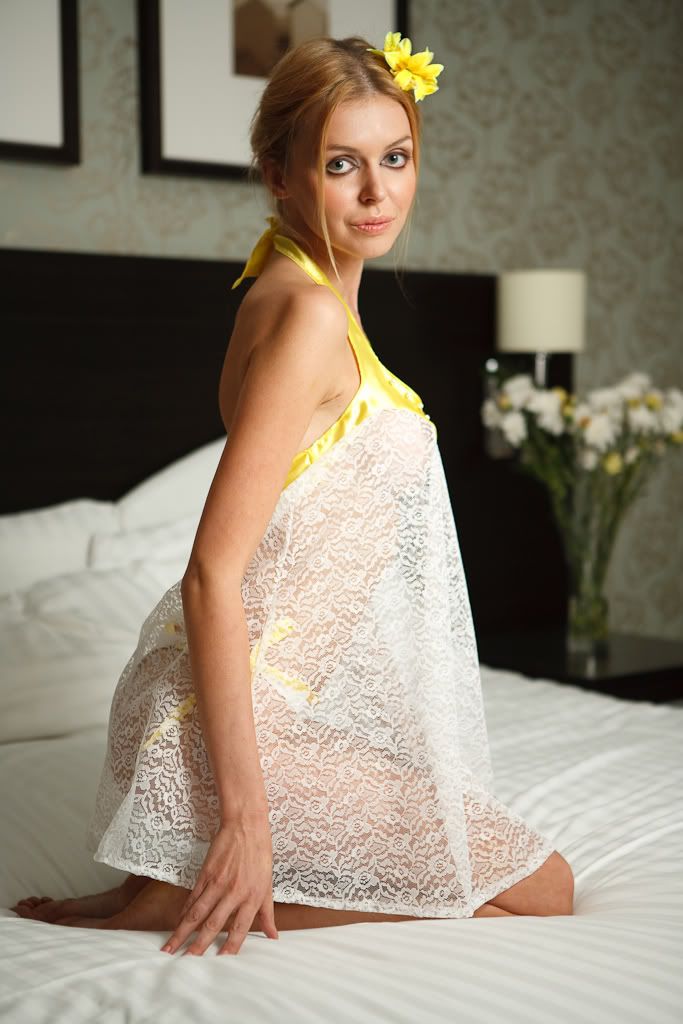 Image by Esty Lingerie
The colours available range from bold and eye-catching reds, pinks and purples for a dramatic and sexy appearance, to more subtle and simple white and ivory colours for those women who wish to feel sophisticated. Black is an absolute classic and very glamorous.
In addition to this different fabrics can be used to make babydolls such as lace, silk and cotton. A lace babydoll for example perfectly illustrates luxury style and glamour!
What's more, babydolls are an excellent choice as they can help to enhance your figure whether you are looking to enhance your curves, boost your cleavage or hide problem areas. The fact that they are negligees means they provide more coverage than a bra and knicker set alone can, covering up your tummy too or hips.
As well as this, they are great for emphasising the bust! A triangle-cupped babydoll with a ruffled trim around the neckline makes a small bust look instantly bigger. Plus underwired babydolls provide fantastic support for those with a larger cup size to start with.
Babydolls are not neccessarily expensive either, making them even more appealing. There are tons of cheap babydolls that still look great. If you're on a budget, opt for satin instead of silk - it has the same luxurious appearance at a fraction of the price!
Babydolls are also multi-functional, being perfect worn under clothing during the day or worn as a sexy alternative to pyamas at night! Really, babydolls are the perfect lingerie item for every woman. Seductive yet feminine, classy yet playful, they suit every body size and shape and are great for any occasion.
That's why I love babydolls... do you agree? What's your favourite lingerie item?
Michelle Star is a lingerie addict with a passion for luxury lingerie but a tiny budget! She loves to find out about high-quality, beautiful brands that don't cost the Earth, although she occasionally splashes out on an expensive set she just can't resist.
comments powered by

Disqus