5 Winter Inspired Perfumes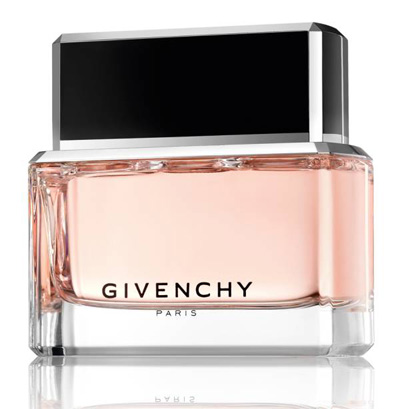 Givenchy Dahlia Noir
Full of mystery and beauty, Givenchy's Dahlia Noir fragrance is inspired by its mythical namesake, the black dahlia flower. Dahlia Noir is a powdery scent, perfect for the winter months: feminine and soft while maintaining Givenchy's signature elegance. Mandarin and pink pepper offer bright notes to rose and iris floral scents. An earthy base of sandalwood, vanilla, and amber really bring out the sensual, warm tones of this feminine perfume. Signature Notes: Pink pepper, mandarin, rose, vanilla, sandalwood. Makes you think of: The Black Dahlia, a mysterious, fascinating beauty.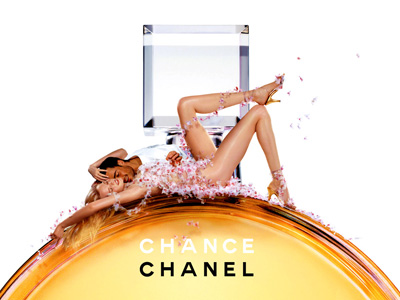 Chance by Chanel
Chanel's fragrance Chance is inspired by the energy and adventure of life. This perfume is youthful and vibrant with fresh notes of lemon and pineapple. Further in, hyacinth, jasmine, and iris blend for a sweet, light scent, while a base of musk and spices warm and intoxicate the senses. The light and airy experience makes it a perfect day-time winter fragrance. Signature notes: Lemon, jasmine, iris, musk, patchouli. Make you think of: The mystery and adventure of a first kiss.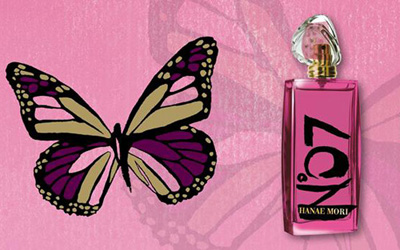 Hanae Mori No. 6
The exotic and fruity fragrances of Hanae Mori No. 6 will brighten your mood come the cold winter weather. Blackcurrant, bergamot, and mandarin blend to give a fresh, juicy aroma. Jasmine, green roses, and peony play off each other to offer delicate floral hints. No. 6's base is a sensual fusion of white musks, Tahitian vanilla, warm toffee, and a subtle splash of Indian sandalwood. This remarkable perfume manages to combine the fruity and the warm for a thoroughly feminine and wonderfully alluring scent. Signature notes: Blackcurrant, bergamot, jasmine, vanilla. Makes you think of: A romantic, exotic getaway.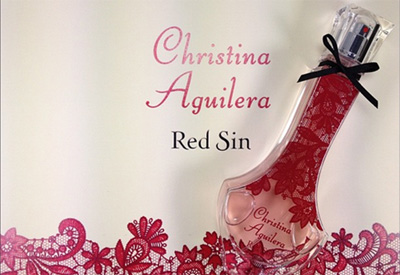 Christina Aguilera Red Sin
Sexy, sensual, and warm, Christina Aguilera's new fragrance for 2012 is perfect for warding off the chills of winter. Red Sin is all about confidence and flirtation. Ripe red apple gives crispness to the scent and evokes images of sweetness and temptation. The heart of the fragrance showcases the sweet aroma of the red Cyclamen flowers, a primary ingredient of old fashioned love potions. Base notes of cinnamon, ginger, and sandalwood finish off this warm, red-inspired scent. Signature notes: Red apple, cyclamen, cinnamon, ginger. Makes you think of: A sensual night by the fire.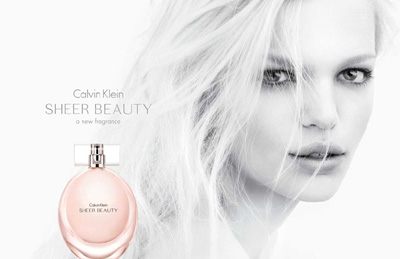 Calvin Klein Sheer Beauty
Embrace your natural side with Calvin Klein's Sheer Beauty. This cheap fragrance is feminine, youthful, and charmingly refreshing. Beginning with a fruit cocktail of peach and blackcurrant, the fragrance delves into a perfect wintery blend of jasmine and pink lily. Vanilla and sandalwood round out the base notes to give a velvety finish. Sheer Beauty is overall romantic, fun, and crisp. Signature notes: Peach, blackcurrant, pink lily, vanilla. Makes you think of: A fresh morning breeze.
Great perfume advice from Fragrence Expert James from www.perfumebargains.com Making you Smell Divine.
comments powered by

Disqus